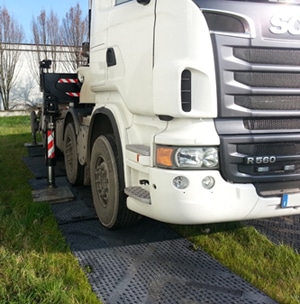 The STABILO access mats are extremely resistant HDPE panels, particularly useful in muddy or slippery soil conditions since they can be placed on the ground in order to allow motor vehicles and pedestrians safe transit.
The panels are manufactured to the highest standard, using superior – strong HDPE that makes them both strong and slightly flexible in order not to break, moreover a special UV additive protects them from deterioration due to sun exposure.
By placing the access mats one after the other and fixing them with the apposite joiners, it is possible to create a portable roadway or an anti-slip temporary flooring for working yards.